Show what you are working on
To increase the impact of the COST Action we will create a video of the best practices in the COST ACTION Circular Cities with your input.

This video will be spread online and offline (if events will be possible) in all channels of the COST Action and its consortium and will be used to promote and contribute to the worldwide movement of the Circular Cities Week 2021 in October 2021.
Download the instructions
In this PDF you find step by step how to film your best practice, that we can make a COST Circular City Video.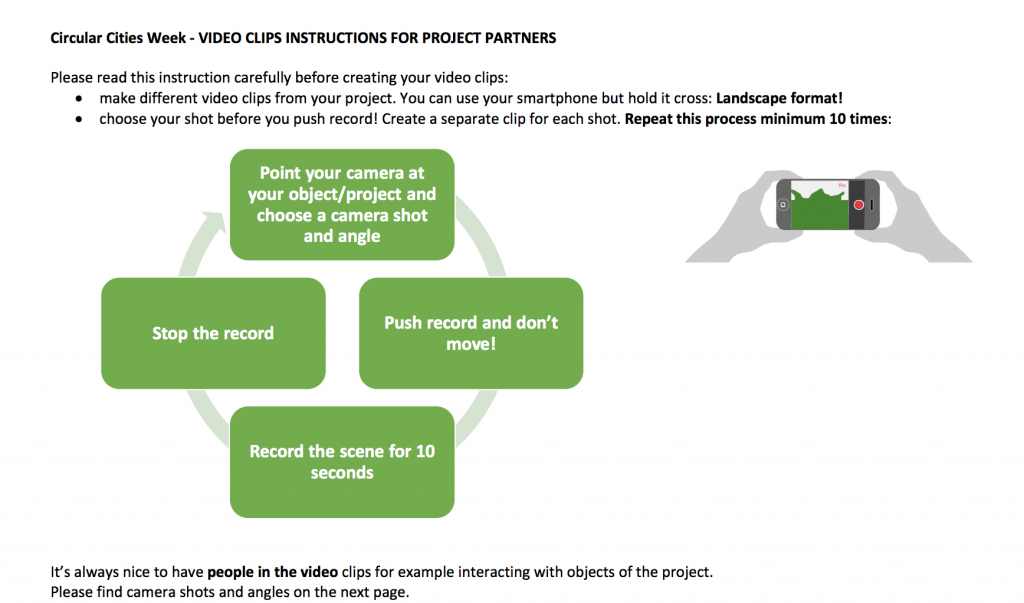 Video guide showing examples of different camera shots
Please upload your videos here before August 30th, 2021:
https://docs.google.com/forms/d/e/1FAIpQLScw6fTBRZ7zGHLY3FzOY8HmWhVeVmSdCENVfYEWCwu8QAeq-w/viewform?usp=sf_link
If you have any questions, problems, comments or concerns please write to Helene Pattermann pattermann@alchemia-nova.net or Ines Kantauer Ines.kantauer@alchemia.nova.net.